Good morning, and welcome to our rolling coverage of the world economy, the financial markets, the eurozone and business.
Covid-19 fears are weighing on the financial markets again today, as rising infections put governments under pressure to consider fresh, tougher restrictions to combat the pandemic.
Overnight, the number of infections worldwide has passed 38 million, with cases still rising sharply. In France, president Emmanuel Macron, is expected to make a significant announcement about additional national lockdown measures later today.
Yesterday, the Netherlands government ordered a partial lockdown after seeing cases surge, with PM Mark Rutte warning "That hurts, but it's the only way."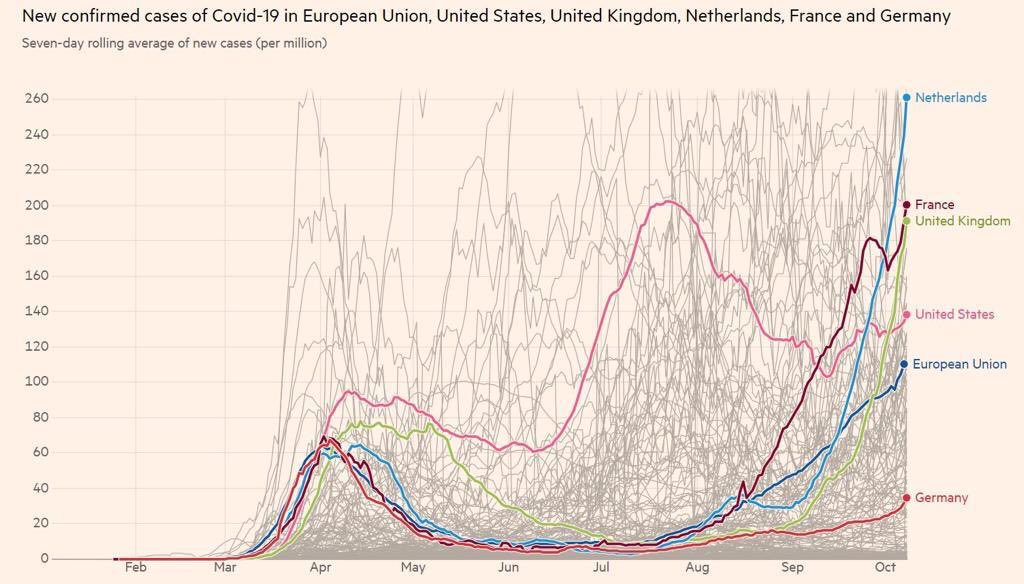 Rutte's plan includes the closure of bars and restaurants, and limit on the size of social gatherings.
We're also expecting Northern Ireland to announce wide-ranging
…
Read More