Welcome to Orchid's Platinum Weekly report, in which we discuss platinum prices through the lenses of the GraniteShares Platinum Trust (NYSEARCA:PLTM).
Thesis
PLTM has bottomed out at our 1-month low target of $8.15/share at the end of September, in part caused by a renewed sell-off in the dollar (DXY).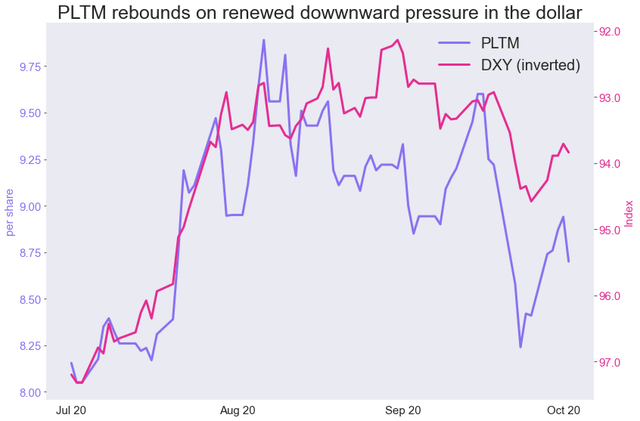 Source: Bloomberg, Orchid Research
That said, platinum remains below its month-ago level, like its complex with the exception of palladium.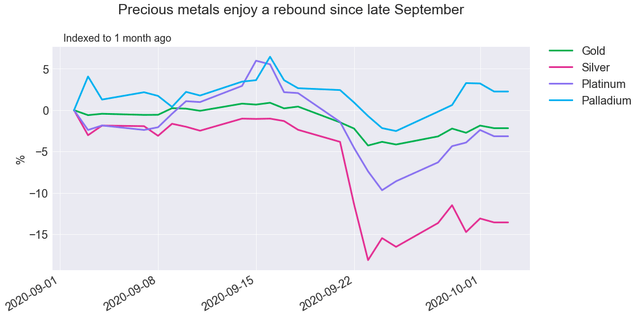 Source: Bloomberg, Orchid Research
In the short term, we remain cautious because we do not believe that a bottom has been reached. While we think that the dollar should trade at a lower level over the next 12 months, there is a risk that the process of the US elections is chaotic, triggering some de-risking and a resulting appreciation in the dollar. In such a scenario, it is unclear whether platinum would sell off (platinum as a risk asset) or
…
Read More