An Integrated Energy Company That Still Produces Oil
BP (BP) just wrapped up "bp week", three days of investor presentations starting with the annual Energy Outlook and detailing the company's new strategy to move from "International Oil Company" to "Integrated Energy Company". I reviewed this strategy at a high level in my August article on BP. The key takeaway was that BP would shift about $4 billion of its $13 billion annual capex away from hydrocarbons to "low carbon" energy sources like wind, solar, and biofuels.
Supporting this strategy was the highly reported projection from the Energy Outlook that oil demand may have peaked in 2019. Even in the "Business as Usual" case where government policies and social preferences don't demand a faster pace of CO2 reduction, oil demand remains about flat for 15 years before declining.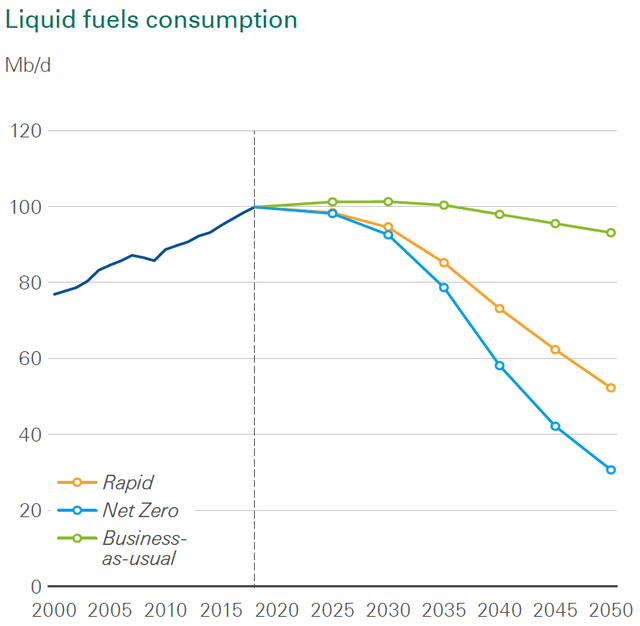 Source: BP Energy Outlook 2020
BP's planning basis is actually the "Rapid" case
…
Read More