Designer: Andrew Staunton
Education: B.A. Fashion Design, Kingston University
Employment: Former Design Director, DKNY Men's Sportswear
 
Statement: "The design submitted is named "Urban Steampunk" as I felt it should live in a more modern vein applicable to current trends. In researching Steam Punk, many factors come to the surface. I caught onto this Amelia Earhart, aeronautical look, as well as looking to designers who have been inspired by Steampunk. You can see threads of the concept weaving through collections from Burberry, Versace, and Yohji Yamamoto.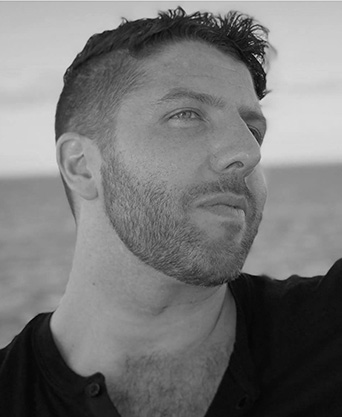 I illustrated a layered look starting with are a cropped shearling flyer jacket. The proportion is modern and intentional, with an exaggerated statement collar and minimized authentic details. Under this is a cotton-wool twill weave blouse, featuring a ruffle at the neck and center front. This nod to Victoriana as a theme runs throughout the more feminized pieces seen in Steampunk, referencing the concept's historical origins. The trouser is more military-inspired, with a punctuated cuff at the calf, a silhouette that has stood out in recent trends and the Steampunk universe.
The color palette is monochromatic, made up of greys and browns, again being led by what I saw in the inspiration while also feeling modern and relevant.
Given the current situation, a face mask is necessary but plays back to the overall concept and complements it. Finally, no steampunk outfit is complete without a pair of goggles, again reinforcing the origins of Steampunk as an inspiration."
 
Fun Fact about Andrew: "I was born in Australia, grew up in London, but I am 100 percent Irish."