"That means we're leaving a lot of stuff on the table," said Kathy Kuntz, a former Focus on Energy administrator who now heads Dane County's office of energy and climate change. "There's a lot more stuff we could do and still be toward the positive."
Lowering bills, cutting carbon
According to the last program evaluation, Focus on Energy projects completed between 2015 and 2018 are expected to save more than 210 billion Btu, roughly the amount of energy needed to power 2 million Wisconsin homes for a year.
But studies have shown there is far more progress to be made.
Doubling the Focus on Energy budget would result in about 50% more energy savings based on a 2017 analysis of potential gains that are economic, technically feasible and reasonably achievable based on market barriers and customer willingness.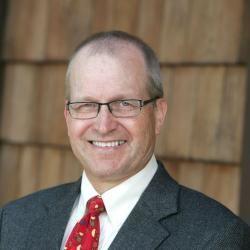 "There's a pretty strong relationship between the amount of money spent on programs and the amount of energy saved," said Dan York, a Madison-based fellow with the American Council for an Energy Efficient Economy. "They could go broader and deeper, and both would yield more savings."
Increased financial incentives could increase participation, but energy efficiency advocates would also like to see more efforts on "deep savings" — the more expensive projects like adding insulation to older buildings.