I began advising clients last week to my WeatherWealth newsletter about the possibility of an early Polar Vortex and the Arctic Oscillation Index going negative later this fall. This "exclusive" Seeking Alpha Video explains what is going on with the coffee market (JO), cocoa (NIB), and the wheat (WEAT) and soybean (SOYB) market. Natural gas prices (UNG), which initially reacted to hurricane Delta last week and the upcoming cold has collapsed again. Why? Stocks are still too high given the price outlook and while it looks cold in the US coming up, it is not yet extreme cold.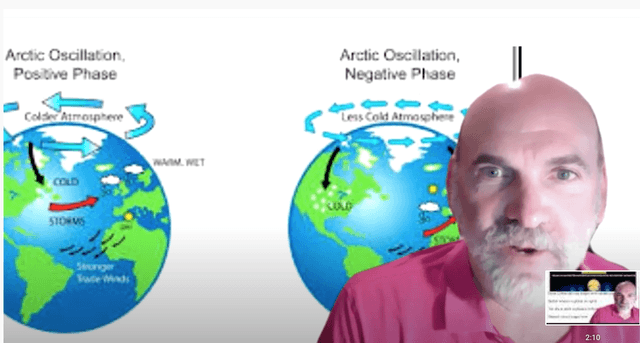 Click on this link here to see this week's commodity weather summary
Source: NOAA
The NAO/AO Index. What Is it and how is Natural Gas trading?
The NAO/AO can be thought of as an index of high latitude blocking. This term defines ridges of high pressure in the upper latitudes of
…
Read More