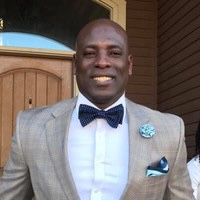 October 2, 2020 – Despite the ugly effects of the COVID-19 pandemic on small businesses throughout the USA, MFAM Trucking LLC is a minority owned business that's beginning to thrive. The company is a black-owned venture championed by Isreal W. Moses IV, president, and owner of MFAM Capital LLC. Not one of those bosses to hide away in the office, Isreal also works as an operator for the company.
When the country halted due to increasing COVID 19 cases and riots in the wake of the George Floyd tragedy, Isreal and his team opened their doors to ensure members of the African-American community would have a fall-back plan. The Minneapolis-based company expanded Its fleet to 5 trucks, including partnerships. With this move, MFAM managed to improve its business while creating sustainable employment in the diminishing economy.
MFAM Trucking LLC was started in 2014 by Isreal W Moses IV and has since come into its own by establishing fervent principles. Contractors confirm that the company is a huge advocate of equal rights and opportunities. Every eligible candidate is considered at MFAM Trucking irrespective of their past, race, or gender. The independent contractors adhere to Isreal's standard of excellence, and clients have lauded MFAM's commitment to provide reliable and quality service.
MFAM's success is largely owed to the owner, Isreal W Moses IV. He is widely regarded as a local businessman whose life and career has always involved family, education, personal and professional development. As a staunch advocate for community reform, Isreal holds the belief that everyone should benefit from equal employment opportunities and development. His commitment to see people grow often leads to incessant motivational talks about granting second chances; especially in the workplace. With such principles, Isreal has earned a reputation for mentoring and evolving. "We're all about helping others with putting the pieces together." Adamant that rehabilitated felons should be offered an equal opportunity also, MFAM Trucking LLC encourages all qualified candidates to apply.
Isreal is currently pursuing a Doctorate degree in Educational Leadership at Minnesota State University, Mankato. He has an established curriculum for leadership development. These courses will soon be available online at the Visionary Coaching Academy, an online learning platform engaged in coaching, business development, and educational support for entrepreneurs and coaches. The academy, the brainchild of renowned business development advisor, Tephanie Delaney, will launch in late October.
Isreal W. Moses IV is a valuable asset to his trucking company which he feels is more than just a business. It's decreasing marginalize barriers existing for black men. "I know they exist, but I refuse to allow barriers and adversity to block my path for success." MFAM Trucking LLC sets this example.
For more information: https://mfamtrucking.com/
Media Contact
Company Name: MFAM Trucking, LLC
Contact Person: Isreal W. Moses IV
Email: Send Email
City: Minneapolis
State: Minnesota
Country: United States
Website: https://mfamtrucking.com/
Press Release Distributed by ABNewswire.com
To view the original version on ABNewswire visit: Black Owned Business MFAM Trucking LLC Sets Example of Community Development and Equal Employment Opportunities