A cadre of departing mid-level Boeing staff has raised questions about whether the company could find itself short of critical expertise needed to advance future commercial aircraft programmes, say aerospace experts.
Bloomberg reported on 26 September that 170 Boeing vice-presidents and other middle-tier staff, including 70 commercial aircraft employees, have taken buyouts. The first of those will depart the company on 2 October in exchange for one year of salary.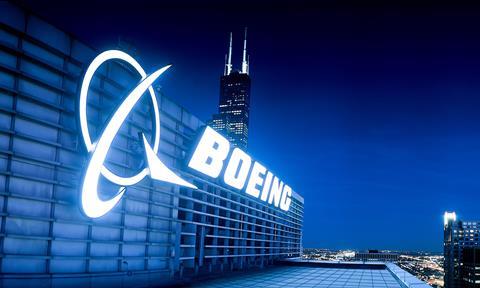 Boeing insists staff cuts will not degrade its ability to compete. But some industry experts express surprise at how many skilled workers are leaving, warning that Boeing must be careful not to cut too deep.
"We are witnessing the departure of a critically talented, experienced segment of the Boeing executive workforce. And that you cannot replace easily," says Michel Merluzeau, aerospace analyst with consultancy AIR.
"The response has reportedly been really strong to the voluntary layoff packages," he adds. "I don't think Boeing expected that many people to respond positively."
"Boeing is a technology driven company. As hard as it is right now, they still need to be thinking about that," says Alex Krutz, aerospace consultant with Patriot Industrial Partners. "There's a talented generation in the wings… But there is going to be a learning curve."
Boeing has been working through the dual pressures of the aerospace downturn and the certification of the still-grounded 737 Max.
The company had already announced plans to cut 10% of its workforce, which stood at 161,000 at the end of 2019. It is also evaluating whether to consolidate 787 production – currently performed in Everett and South Carolina – at one site. Analysts suspect the non-unionised South Carolina site will win out.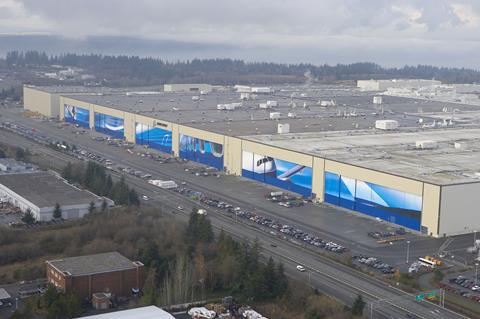 Likewise, Airbus is cutting about 11% of the 135,000 staff it employed last year, and both companies have slashed commercial aircraft production rates.
Boeing declines to comment about the reported 170 departing employees.
"We have a robust talent development process to prepare managers at all levels to adapt to change and to accept opportunities," the airframer says. "We are confident that we will have the right team in place to continue to support our customers and the company's business needs."
Teal Group aerospace analyst Richard Aboulafia suspects skilled technical and engineering staffers are among the 170 outgoing staff.
"And that would be a real problem", he says, because a talent drain could give "Airbus and other US defence primes a big opportunity".
Aboulafia notes Boeing already faces "serious… technical execution" issues. The company has faced scrutiny for its 737 Max design and production issues with other models, including the 787 and KC-46 military tanker.
"If the departures are heavily-weighted to the technical side of the house, it makes things that much worse," Aboulafia says.
Boeing's restructuring has also seen the company curtail innovation projects. It "paused" unmanned aircraft division NeXt, though Boeing says it "remains committed" to investing in urban air mobility technology.
Uncertainty also surrounds Boeing's backing of several innovation companies, including business jet developer Aerion Supersonic, unmanned aircraft developer Wisk and unmanned air-traffic management company SkyGrid.
"Our continued investment in and participation with our joint venture and investment companies are being evaluated and no decisions have been made yet," Boeing says.
Boeing's research and development spending slipped 26% year-on-year in the first six months of this year, to $786 million, according to securities filings.
UNCERTAIN FUTURE
Krutz says the mid-level cuts could see Boeing lose talented workers like supply chain executives, who have strong supplier relationships and understand sourcing challenges.
Without those workers, Boeing must take care not to repeat mistakes of the past, he says.
Still, Krutz thinks Boeing will overcome. The company excels at bringing back former staff and consultants to fill skills gaps, and today's cuts will encourage development of "a new generation of leaders", he says.
Merluzeau suspects Boeing will, in the end, "be just fine". He believes job cuts will eliminate "layers of duplication" and that new technology will compensate for skill loss.
Also, after regulators certificate the Max – expected this year – Boeing will begin deliveries, meaning more money will start coming in the door.
And Merluzeau thinks Max demand will return after the industry recovers, noting Airbus cannot alone meet expected demand.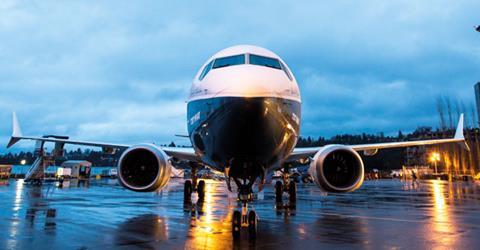 More broadly, analysts say Boeing has no articulated long-term strategy, noting that earlier this year the company shelved development of its New Mid-market Airplane, which was to compete with long-range variants of Airbus's A321neo.
Aboulafia sees Boeing as treading a road similar to that taken by McDonnell Douglas, which merged with Boeing in 1997.
McDonnell Douglas strangled its commercial aircraft business of cash in the decades prior the merger. Boeing – the corporate survivor – ended production of the last legacy McDonnell Douglas commercial aircraft – the 717 – in 2006.
"They seem focused on the short term," Aboulafia says of Boeing. "I hope they remember that there is a future."