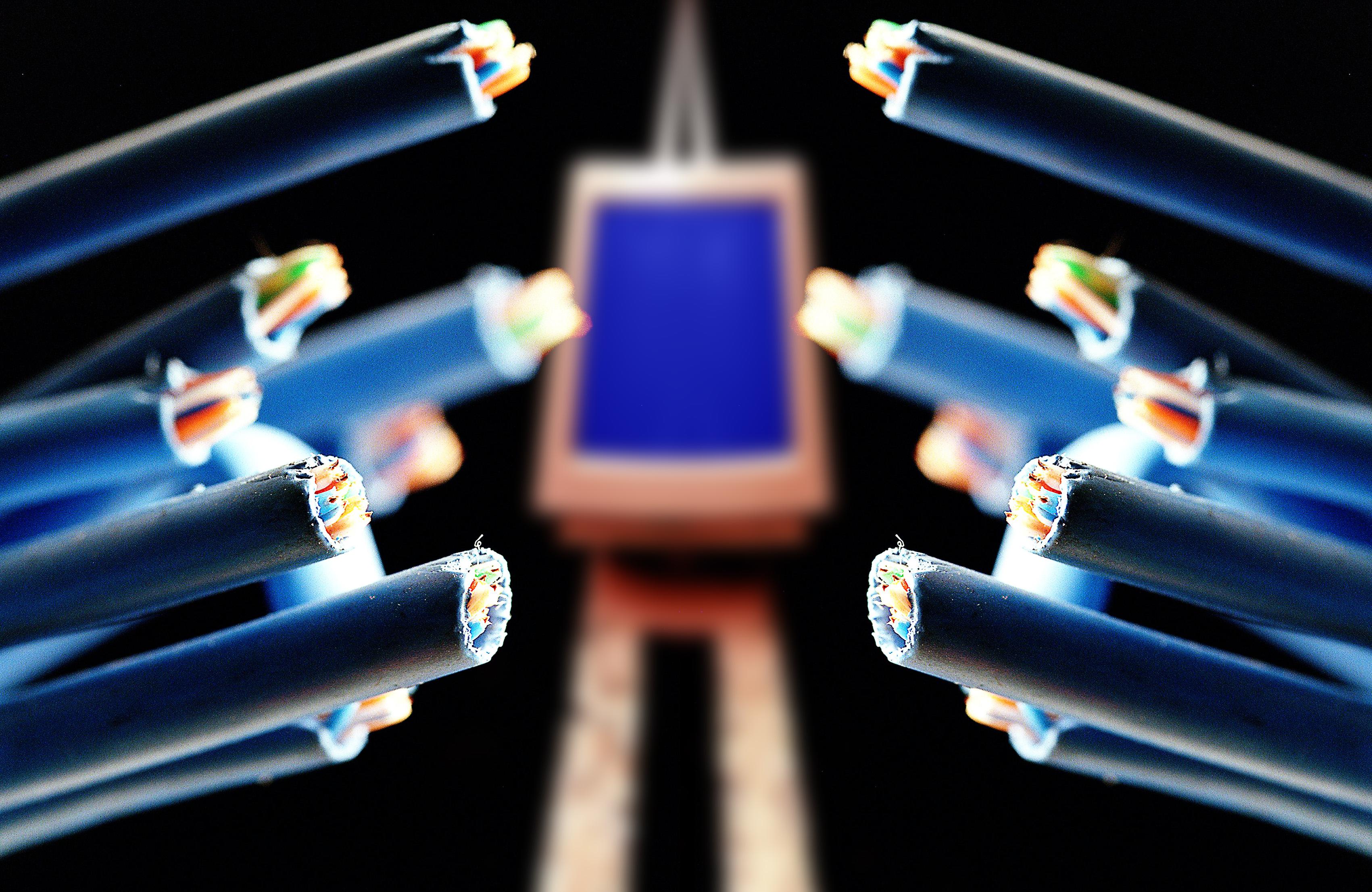 Australia's second largest pension fund has made an eleventh hour attempt to trounce a takeover bid of OptiComm Ltd., sending shares in the fiber optic operator surging most in more than seven months.
First State Super is offering A$5.85 cash per share, a 13% improvement on the cash and scrip offer made by Uniti Group Ltd in June. This latest offer values OptiComm at about A$609 million ($443 million), according to a Bloomberg calculation.
With OptiComm shareholders set to vote on Uniti's offer on Thursday, this isn't the first time cashed-up pension funds have moved to take ASX-listed companies private. In March last year, AustralianSuper bought Navitas Ltd. after earlier failing to buy private hospital operator Healthscope Ltd. in a bidding war.
"We believe this is a compelling proposal and look forward to working with OptiComm and its management team on this transaction," a spokesperson for the A$125 billion super fund said in an emailed statement Tuesday.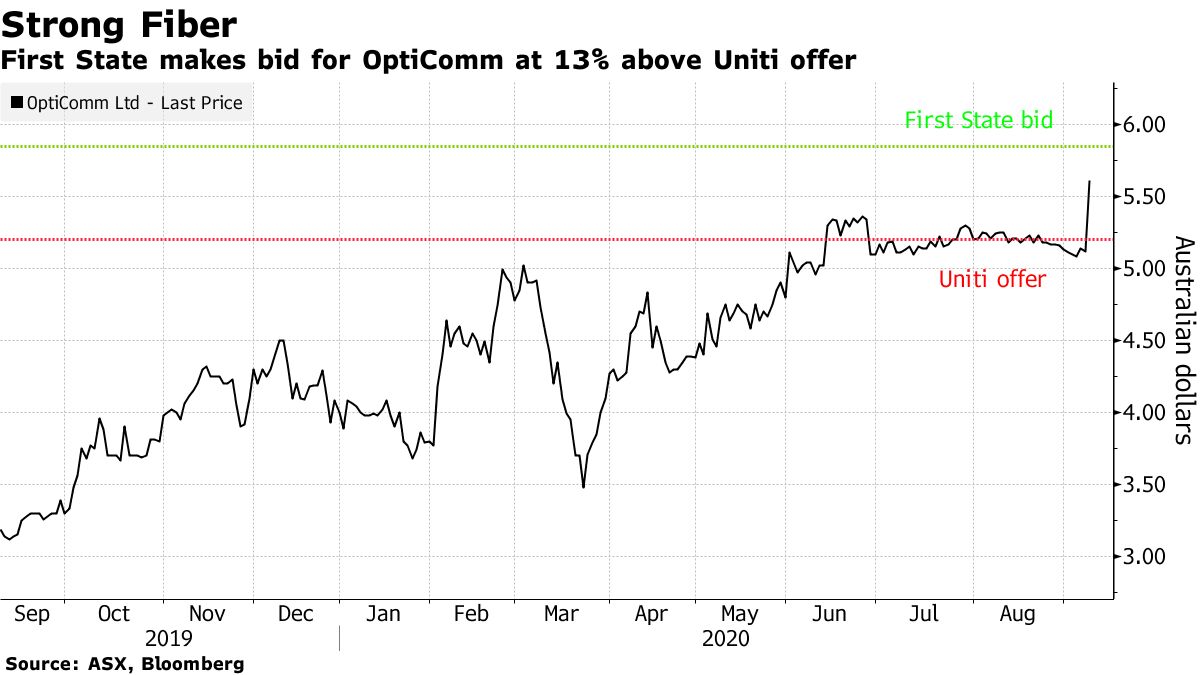 First State has until Sept. 18 to complete due diligence and make a binding offer. Under the terms of Uniti's proposal, it will be allowed to match First State's binding bid should it be received, OptiComm said in a statement.
OptiComm's shares rose as much as 12% in Sydney trading, the biggest intraday gain in more than seven months, peaking short of the latest offer at A$5.73. Uniti fell as much as 12%, the most since March 27.