"Full of sound and fury, signifying nothing." – Macbeth
September comes to a close and the third quarter is in the books. The streak of monthly gains for the S&P 500 ended at five with September posting a loss of 3.9%. The quarter ended with an 8.4% gain. Given the dire forecasts that were part of the investment landscape in the last three months an investor just might call these results both "satisfying" and "normal". When we take into account the rally off the March now stands at 45%, that view is confirmed.
The opening quote describes what investors have been subjected to lately. A lot of sound and fury with little to nothing of relevance behind the shouting. Recent stock market results drive home the point that listening to the attention seekers isn't a profitable way to manage your investments.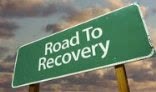 According to many economists, the U.S. economic recovery is
…
Read More