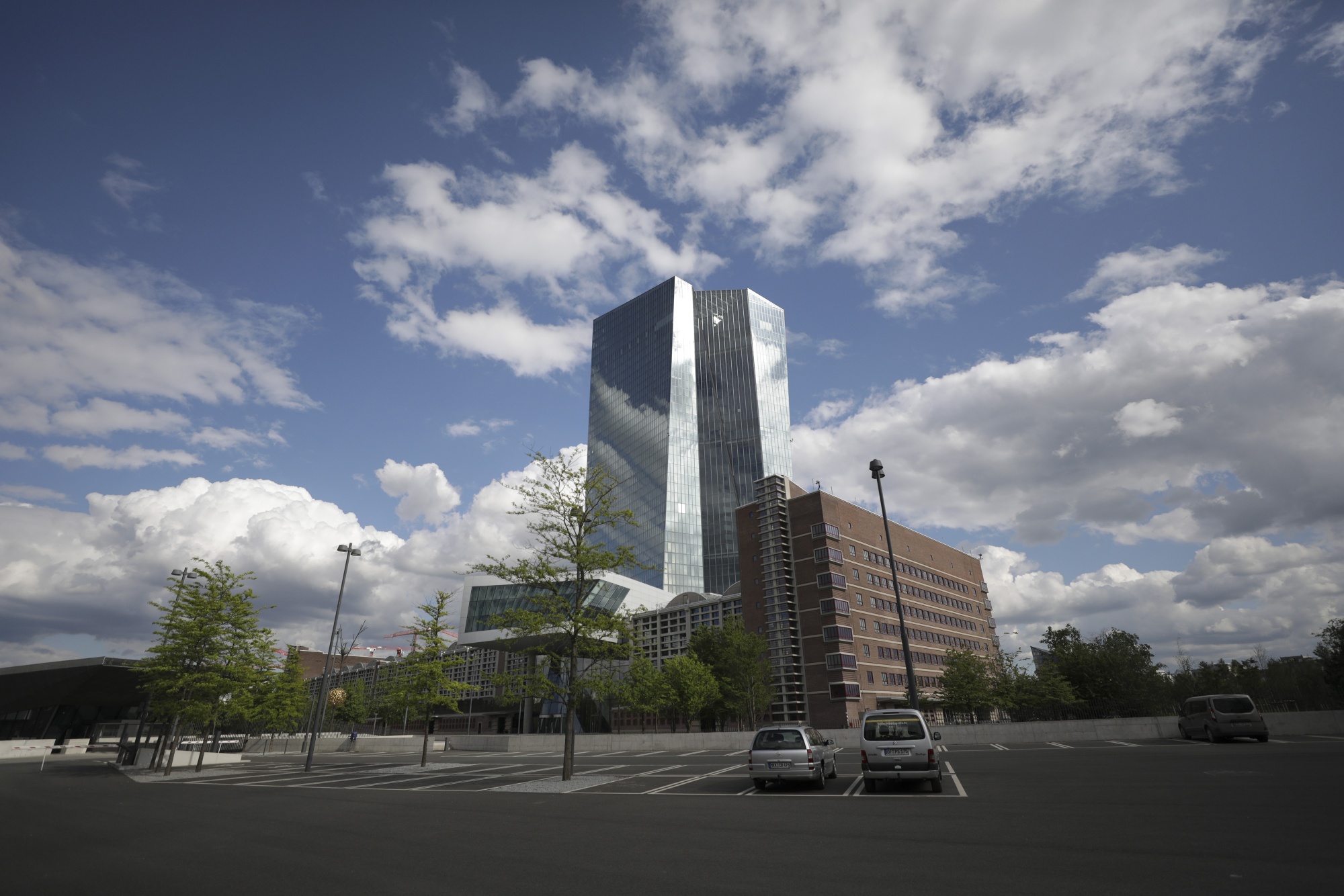 Euro-zone banks are gearing up for another dose of ultra-cheap funding as the European Central Bank gives them every possible incentive to lend to the pandemic-stricken economy.
Thursday's installment of targeted loans, known as TLTROs, will give banks long-term loans for an interest rate as low as minus 1% — meaning the ECB pays them to borrow — as long as they lend the cash onto companies and households.
Attractive as the offer is, banks are already well-funded after taking a record 1.3 trillion euros ($1.5 trillion) in the previous operation three months ago. Estimates this time range from 10 billion euros by Barclays Plc to 200 billion euros at NatWest Markets Plc. The result will be announced at 11:30 a.m. in Frankfurt.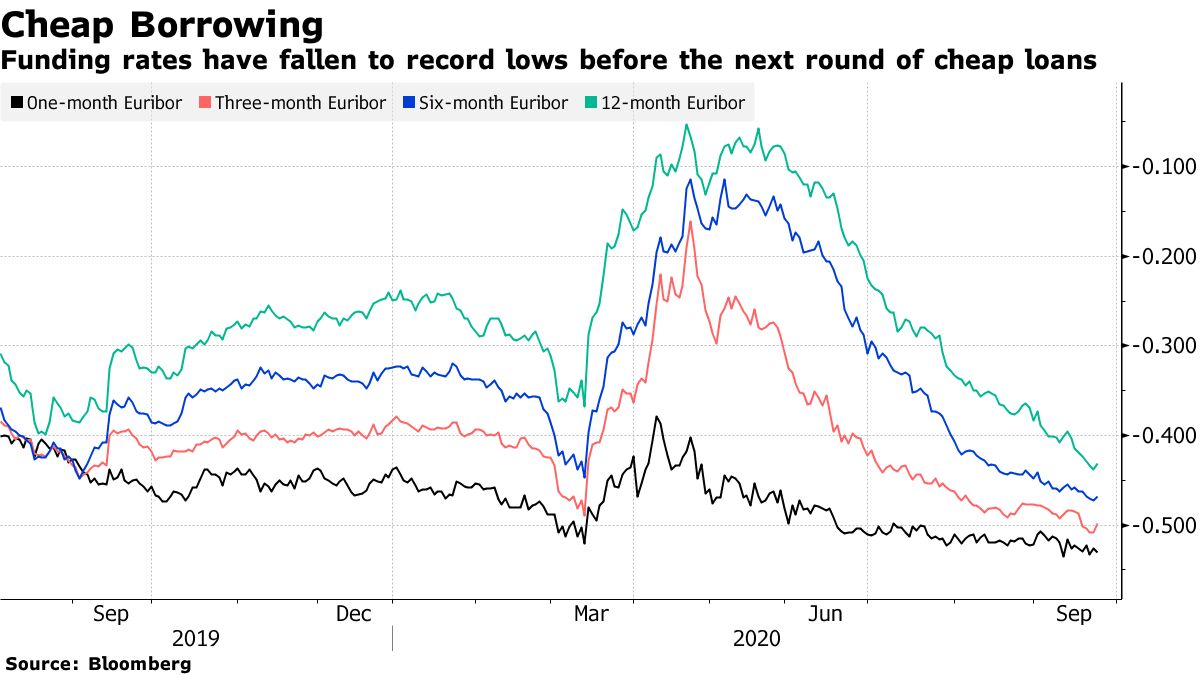 "More than 100 billion euros would mean we're in business," said Rishi Mishra, an
…
Read More